I'm excited to announce I will be exhibiting at The Other Art Fair Sydney at Australian Technology Park from 14-17 March 2019.
I've never been a part of a show of this scale and I couldn't be more excited to show my work alongside some of the best emerging Australian artists. With an estimated 10,000 people expected to pass through the fair over the four days, you better believe this is a massive opportunity to get my work out there.
In its 5th year, The Other Art Fair has been growing with every event and is now recognised as one of the most highly anticipated events on the Sydney art scene.
Presented by Saatchi Art, The Other Art Fair Sydney showcases 120 talented independent and emerging artists, each hand picked by a committee of art world experts. Art lovers can visit the fair with confidence that they are buying from the very best and most promising emerging artists in a unique and immersive experience.
I highly recommend you get along and check out all the amazing work. Scroll down for dates, times and (free) ticket info.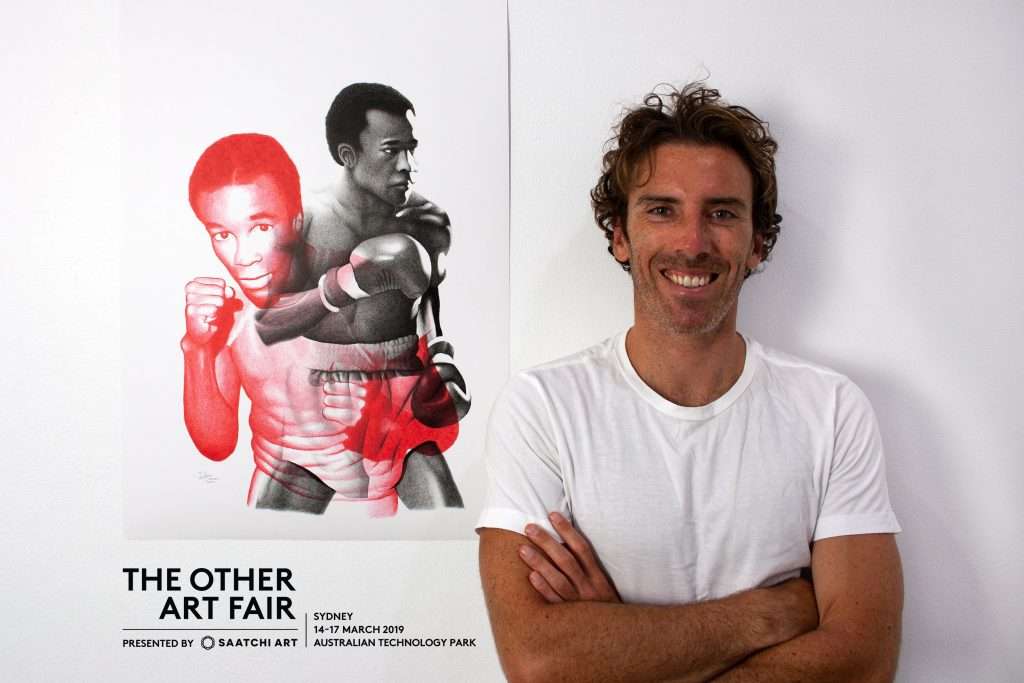 Key dates and times
Thursday 14th March – Opening Night: 6pm-10pm
Friday 15th March: 2pm-10pm
Saturday 16th March: 11am-7pm
Sunday 17th March: 10am-5pm
More details on The Other Art Fair website: http://sydney.theotherartfair.com/
Tickets
The event organisers have given me a bunch of free tickets for my loyal fans.
Location
Australian Technology Park
Exhibition Hall, Locomotive Workshop
Bay 8, 2 Locomotive Street
Eveleigh NSW 2015